Virtual Open House 2022
Greetings from St. Boniface Diocesan High School!
Thank you for considering our high school for son(s)/daughter(s). We are holding a Virtual Open House on February 2, 2022 starting at 7:00 pm. We look forward to presenting to you and your family about our school via Zoom. The link to register for the open house is just below this message. As well, the Zoom link to enter the meeting with be accessible through your registration on Eventbrite, see the sample image for instructions.
We have formatted the evening in a way that we hope you will enjoy but also brings you into the building with questions and seeking more information. Therefore, we are encouraging families to attend our school tours from February 7-10, 2022 by appointment only. Please register for the event.
Our school is always available to answer any questions, please don't hesitate to contact us.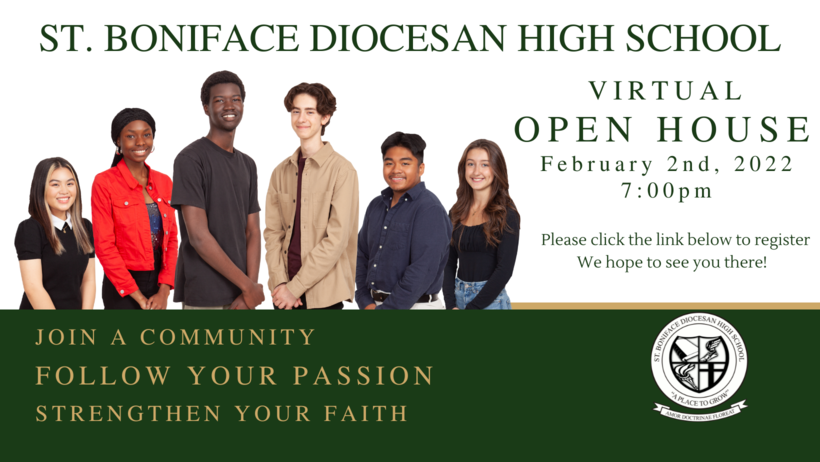 Virtual Open House Registration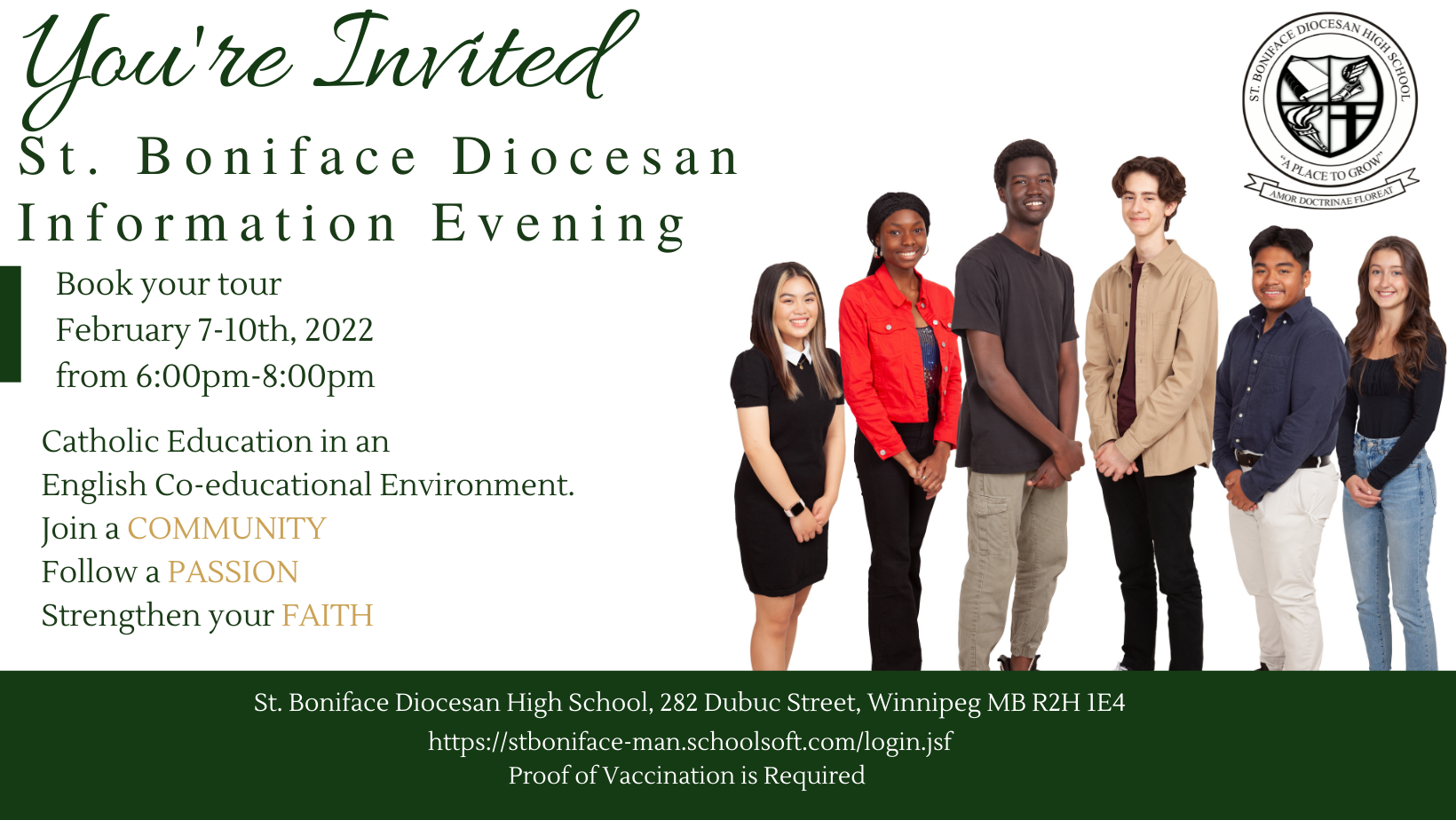 Our school is providing families with school tours by appointment only from February 7-10, 2022. All visitors from 12 years of age and up must provide Proof of Vaccination and Picture Identification at the door. Registration will be open on December 1, 2021. Please click the link to register for the event and we hope to see you here! Please contact the school if you have any questions.